Leonie: The Movie
Posted 9th April 2013 by Aaron Jones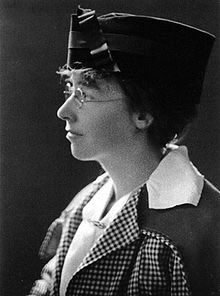 A couple of months ago, I wrote about my frustrations at the lack of furniture and designers on TV. However it seems that I had overlooked film- and by doing so, had nearly missed the film Leonie.
Leonie is a Japanese film about Isamu Noguchi's mother, Leonie Gilmour. The film examines Gilmour's relationship with the Japanese writer Yone Noguchi and her children, Isamu and dancer Ailes Gilmour.
Although production of the film started in 2009 and was released in Japan in 2010, it is yet to be released in the UK. That may change, however, as the films theatrical run in the United States from 22 March 2013 (some three years after it's initial release) was a minor success. So we could see it being released over the pond.
The film has some heavy weight behind it too, starring Hollywood actresses Emily Mortimer and Christina Hendricks. The young Isamu Noguchi, who grew up to be one of the greatest designers of his time, is played by Jan Milligan.
Although it was not an instant hit, the film has quietly gathered something of a cult following. I am in no doubt it will be a favourite and must-see for all furniture and Noguchi lovers.
To learn more, head over to the official Leonie website.