Why Isn't There More Furniture Focused TV Show?
Posted 17th January 2013 by Aaron Michaels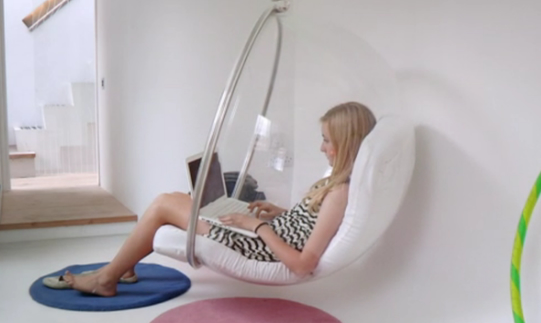 Over the past decade or so the number of television programmes focused on home improvement and renovation (or just property, for that matter) has rocketed, and new shows seem to keep popping up. Meaning that, happily for furniture fans, classic peices of furniture have featured on these programmes once or twice.
I wrote a peice last year about furniture on TV and listed Grand Designs as one of the shows that does a good job of including classic furniture in their sets. However, I do think it is a grand shame that there are not any furniture-focused shows on UK televison. I can not think of any, past or present.
Now do not get me wrong, I understand why production companies may reject the idea of creating a show for such a niche market. But my arguement is that their is definitely a market out here for a show focusing on furniture- I can see a demand by just researching into some TV and furniture forums. Would it really be that great of risk? Most probably not for one of the niche cable channels.
To get a furniture show on a small-budget cable channel would be great. But I'm thinking big and can not see why one could not feature on the likes of Channel 4! For crying out loud, property or home improvement programmes were once regarded as niche topic before someone was brave enough to try them out. And now programmes such as Location, Location, Location and Restoration Man are amongst Channel 4's most popular.
I think it would be worth making a one off documentary, just to test the water and demand- but air it on a popular channel, give it a real shot of working.
And if it doesn't work, it doesn't work. But at least we can say we tried…