Swale Park Furniture Packages by Base
Posted 8th January 2013 by Aaron Michaels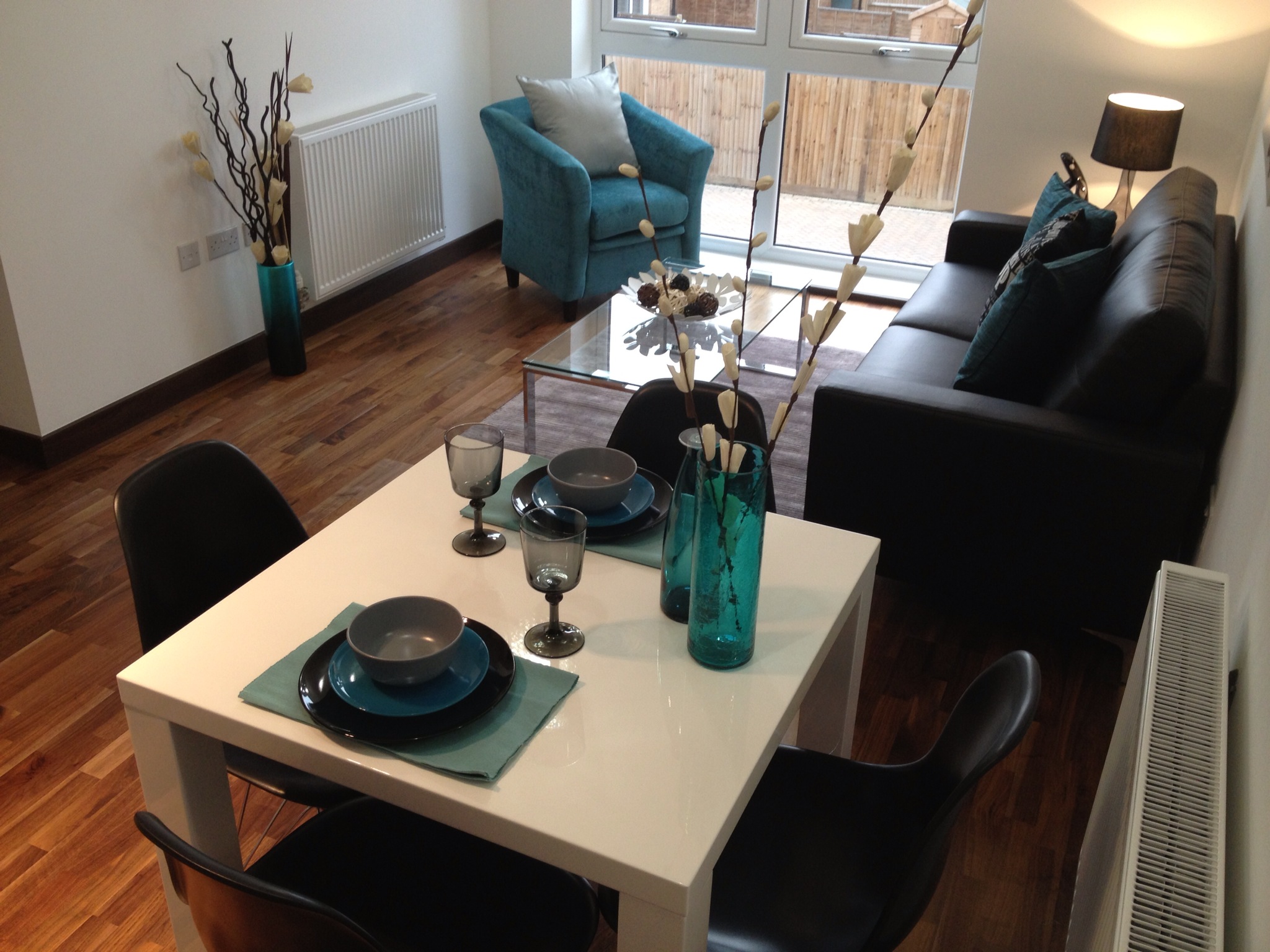 Swale Park is a development in Kent which was launched in 2011, although building has been ongoing. The latest range of apartments launched late last year were 2-bedroom apartments; Base was commissioned to create a budget furniture package for the home.
The design team were given a budget and set the task of creating a home for the future tenants. The beautiful finish of the apartment and built-in kitchen gave the team something great to start with.
As with any home, the focal point was the living area- although space was limited, the laminated floor gave it an airy nature. The lounge shared the room with both the kitchen and dining area; hence it was of paramount importance that a colour scheme was chosen and kept to. The colours picked were black, white and torquoise, which made the most of the space.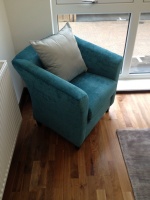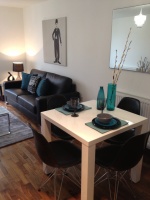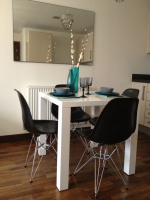 Once the living area was confirmed, we moved on to the master bedroom. A spacious bedroom with built-in wardrobe, the room offered our designers a lot to play with. As always, the first thing to decide upon when designing the package for a bedroom is the bed.
We opted to keep a natural theme throughout the bedroom- the black bed base was given a contrasting twist with the light autumn greens of the bedding. The walnut bedside dressers gave the impression of a woodland area, whilst the soft furnishings and wall art continued the theme of the outdoors.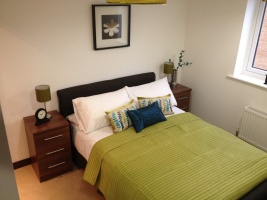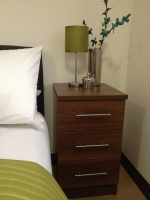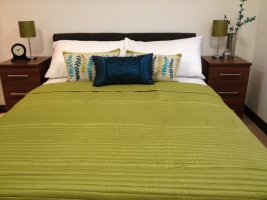 The second bedroom was a little smaller than the Master but still allowed the team plenty of space to design a wonderful place to sleep. Taking inspiration from the living and dining area (the armchair, in particular), the colour scheme for the room was set at torquoise. The overall outcome is much more neutral than the master bedroom. We opted for the beech bedsides as this complimented the bed's lighter shades.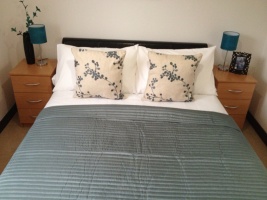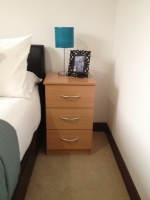 In the limited space of the apartment, we believe we have created something that gives a sense of the wide out doors. As always, the project was absolute fun- and we can not wait to worl with Weston Homes again.