Specially Designed Furniture Package for Morello Quarter
Posted 13th November 2012 by Aaron Michaels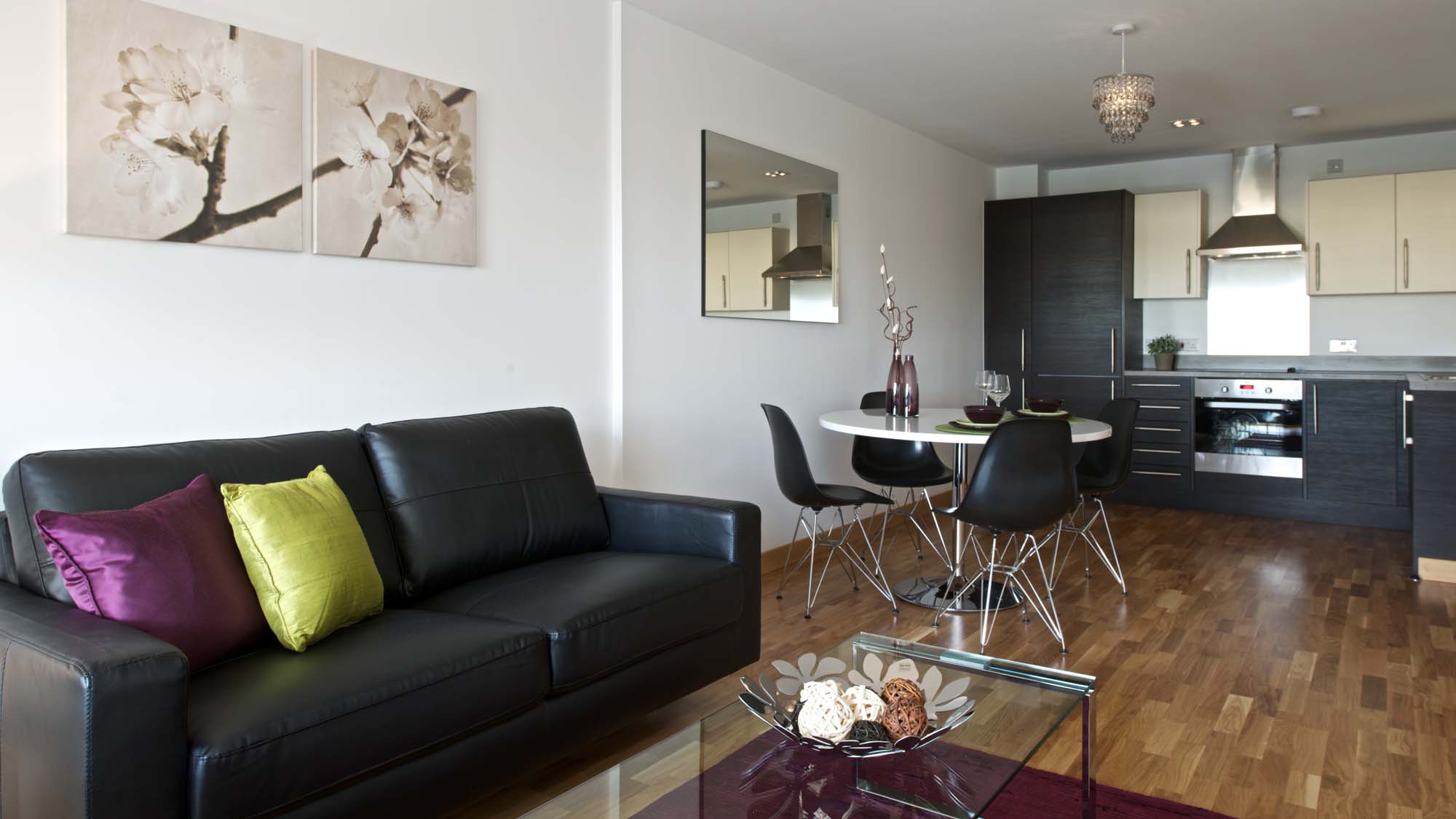 Weston Homes Plc launched their Morello Quarter Apartments in Basildon earlier this year. The site includes a range of 1 & 2 bedroom apartments, all completed to the very highest of specifications and a built-in Designer Kitchen.
When we were initially approached to design a furniture package for one bedroom apartments at Morello Quarter, the brief was simple- to deliver a package in keeping with the high specification of the apartment, within budget. And so our design team set about their task, working closely with representative from Weston Homes.
As with any home, the Kitchen was vocal to and a centrepeice of these apartments. We decided to base the colour scheme of our design on the Kitchen.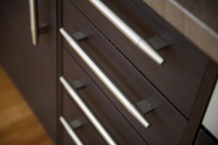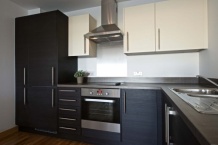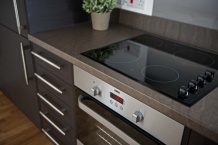 For a one bedroom, the apartments have very adequate space for lounging and eating. We took design classics, such as the Eiffel Chairs, and mixed them with more basic furnishings, including the sofa in black faux leather. We added an extra bit of personality to the settings with a rich purple floor rug, extravangant plant & vase choices and cream wall art.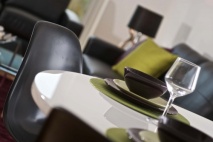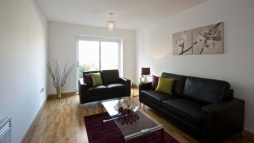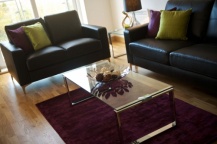 Once the design for the living room and eating area was agreed between Weston Homes and ourselves, we progressed onto designing the furnishings from the bedroom. The rooms are spacious areas with good lighting and a built-in, mirror-doored wardrobe. Firstly we decided upon the essentials of a bedroom; the two door bedside cabinets, table lamps and divan bed.
As the centre of the bedroom, it was crucial we got the bed just right. We decided use as much space for the bed as possible- opting for a Kingsize, as the room contained alot of space that needed feeling. When it came to the colour scheme of the bed, we decided to go against the grain compared to the rest of the bedroom. The lush purple was inspired by the floor rug in the living room and make sure that the bed is the focus for anyone that enters the room.
Finishing touches were added with soft furnishings, like the chic cushions, and simple wall art. We also placed an Eiffel Armchair with Rocker in the corner of the room- just for a extra bit of something special. Overall the bedroom has a truly rustic, boudoir-ish feel and compliments the rest of the apartment incredibly.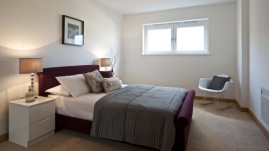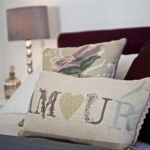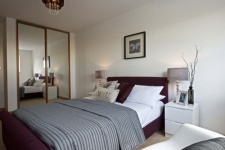 We were immensely happy with the finished looked of the apartments. The whole project- from design to installation- was a complete joy and we look forward to working with Weston Homes on future projects.