Famous Furniture for Hotels
Posted 11th December 2013 by Aaron Jones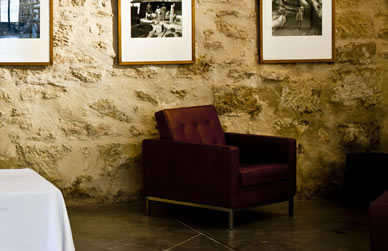 The furniture of a hotel is crucial to its success. The ambience created with a certain chair or the durability of a dining table can all contribute whether a hotel does well or not.
In history, many pieces that we now consider furniture classics were especially designed for hotels. Others have become popular choices of hoteliers on their own accord.
Hotels and furniture share a long lasting relationship and both industries compliment eachother.
Here we showcase some Hotel Furniture classics:
Egg Chair & Swan Chair
Arne Jacobsen designed the Egg Chair and Swan Chair in 1958 for the Radisson SAS Hotel in Copenhagen. Keeping true to their original use, the world-famous chairs are commonly found in hotel lobby areas.
Barcelona Chair
Unlike the two chairs mentioned above, the Barcelona Chair was not designed to feature in hotels. The Mies creation has become popular with hoteliers over time due to it slight stature and stylish appearance.
Florence Knoll sofa
Another design classic that has been adopted by hoteliers the world over. The easily recognisable sofa is a staple of many hotel lounges and lobbies. An added feature is its durablity.