Wood you?
Posted 25th October 2013 by Thomas Young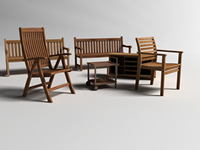 With Wooden furniture now in trend again we ask the question, Wood you?
Companies like WeWood have begun creating more luxury wooden furniture like the Golour Chair. This chair is built with minimalism in mind providing a simplistic but elegant look with a white painted finish. Other older peices also give a similar artistic look like the two below.
One of our favourite pieces classic peices of wooden furniture is the WishBone Chair. This piece was designed back in 1949 and has a solid wood frame, it gives a contemporary look and has a welcoming air to it.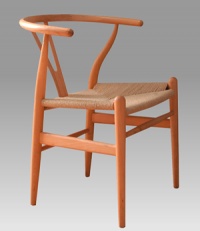 Another stunning piece of wooden furniture we've found is the Edo rocking chair by Thomas Moser. This chair again is solid wood with a rocking design in order to help you relax.
Pieces like these three chairs are exactly what's in now. With many choosing wood because it provides a strong frame, isn't too cold in the winter and gives that unique wooden look.
So Wood you turn to wood?