LC4 Chaise - the winter chair
Posted 20th September 2013 by Aaron Jones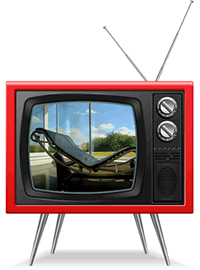 The LC4 Chaise was designed In 1928 by the late Le Corbusier and nicknamed the "relaxing machine". It is an extremely relaxing chair and should be on everybody's shopping list with the summer ending and the winter fast approaching.
The LC4 Chaise lounge was created for a villa in the Ville d' Avray which is located within a suburb of Paris. It's designed to cater for all the body's natural curves with the feather down headrest and raised legs.
Le Corbusier was born in 1887 and died in 1965. Yet his chair looks and feels so modern - it is a favourite of psychologists.
With many different colour leathers to pick from this chair will fit in with any design style. I personally selected the chair in red to go with the colour scheme of my house. If you are going for the contemporary-modern look then I would say this lounge chair is just right.
Plus if you don't want to take my word for it, it's even appeared on Channel 4's Grand Designs.