OFT to investigate Sales practices of UK's largest furniture retailers
Posted 23rd August 2013 by Aaron Jones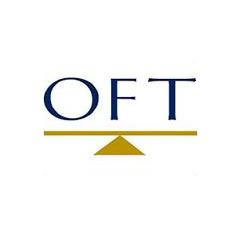 The Office of Fair Trading announced today that an investigation into the Sales practices of six of the UK's largest furniture retailers will go ahead later this year.
Although the OFT will not comment on which firms are being investigated, Carpetright have released a statement confirming they have recieved the letter from OFT. The other five companies being investigated are believed to be DFS, Dreams, SCS, Furniture Village and Harveys/Bensons for Beds.
The move comes after allegations that the industry's leading firms purposely inflate the prices of goods in order to sell them at a more attractive discount during Sales.
We are heading into a bank holiday weekend - which is traditionally one of the busiest periods for the furniture industry - and the news is set to have a negative affect on the company's sales.
Industry insiders suggested the OFT are looking to demonstrate their authority and value. Tesco were fined £300,000 this week for misleading shoppers over its strawberry prices, by the body.