New Ikea Furniture app launches today
Posted 19th August 2013 by Aaron Jones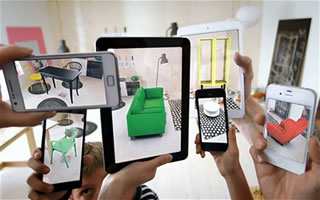 Monday 19th August is a very special day for the furniture industry - for it is the day when the way we buy furniture online is revolutionised.
How will this experienced be revolutionised? By an app developed by Ikea which allows you to virtually place furniture pieces around your room to see if they fit in with the rest of the decor before you make the purchase.
The app launches today and will be free to download from Apple Appstore and Google Play.
The revolutionary idea is a brilliant sales technique from Ikea - as only items from their catalogue wil be available to preview on the app. However, many industry experts believe rival firms to follow suit - in the future it could become as normal as a firm having a mobile website.
The app uses the camera on your mobile phone or tablet to superimpose computer-generated 3D images on top of the real image, so that the user can view the virtual and real together.
Now, the frustration of redesign your house with new furniture without knowing exactly what it will look like has been extinguished.