Florence Knoll sofas on The Apprentice
Posted 28th May 2013 by Aaron Jones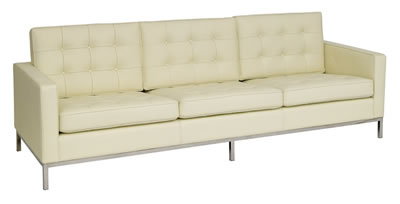 The Apprentice is a staple in our weekly TV schedule, despite the downright stupidity of and total lack of common sense that possesses some of the contestant's brains.
A main reason it is still so appealing is not down to the contestants, but the main star of the show- Lord Alan Sugar.
The silver-haired businessman whose wit and put-downs are as sharp a razor blade is the main reason that we keep returning to The Appentice, year after year. He is utterly hilarious.
But that is not the only pull of the show...
In keeping with the formal and professional tone of the programme, every shot within Sugar's lavish London offices drips with style and class. No room better embodies this point like the waiting room outside the board conference room.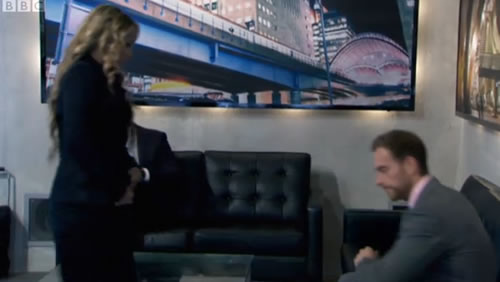 The focal point of this exquisite room is the pair of black Florence Knoll sofas- the pinnacle of style, professionalism and formality within classic designs.
An original could set you back a hefty sum of around £5000, but there are cheaper alternatives such as our Florence Knoll-inspired sofas which are available from £424.
Here is a comical satire of The Apprentice, which is sure to make you like Sugar even more...