Happy 96th Birthday to Florence Knoll
Posted 23rd May 2013 by Aaron Jones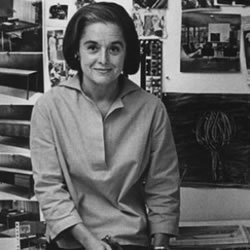 Florence Knoll Bassett was born Florence Schust in Michigan on 24 May 1917. She is one of the most popular architects and furniture designers of the 20th century.
Her illustrious career began when she graduated from the Kingswood School and Cranbrook Academy of Art in Michigan- she later recieved a bachelor's degree in architecture from the Armour Institute in 1941.
Shortly after she briefly worked under Walter Gropius and Marcel Breuer; innovators of the Bauhaus movement.
In 1943 she went to New York to work for Hans Knoll and his furniture company (established in 1938). She used her experience in architecture to successfully expand the business into interior designs.
With the business going from strength to strength, Florence and Hans married in 1946. The newlyweds founded Knoll Associates together and established a furniture factory in Pennsylvania.
It was during the 1950s that many of Knoll's timeless design classics were created. Her approach to furniture design was something of an innovation of its day- she believed furniture pieces should not be viewed on their own but as an element of interior design.
A true embodiment of Knoll's philosophy is the Knoll sofa collection which, in turn, was designed in 1954 as part of the lounge collection. It remains one of the most popular furniture pieces of the 20th Century and is still in production worldwide today.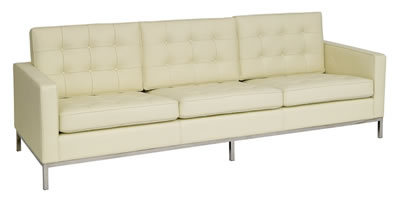 The 1950s was not without tragedy, however. Hans Knoll lost his life in a car crash in 1955. Florence took over all operations of the company and in 1958 she married Harry Hood Basset.
In 1960 she retired as Knoll president, but remained with the company until 1965 when she retired completely.