Happy Birthday Marcel Breuer!
Posted 21st May 2013 by Aaron Jones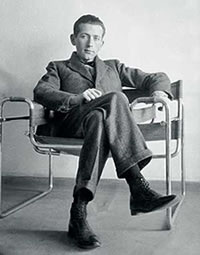 Marcel Lajos Breuer was born on 21 May 1902 and died on 1 July 1980, aged 79. He was born in Hungary and was of Jewish descent.
Regarded as a master of Modernism, Breuer was a pioneer in architecture along with furniture design.
Breuer spent much of the 1920s studying and teaching at the Bauhaus, where he was eventually appointed the head of the school's carpentry workshop.
It was during his time at the Bauhaus and into the 1930s, Breuer experimented with tubular steel furniture. He became an innovator in this craft and created many iconic furniture designs- most notably, the Wassily Chair.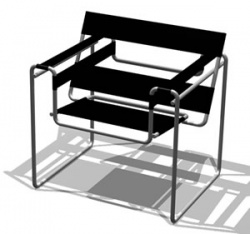 The Wassily Chair was designed in 1925 and inspired by the curved tubular steel handlebars on Breuer's Adler bicycle. Its iconic name comes from Wassily Kandinsky, a collegue of Breuer's at the Bauhaus faculty, who was the recipient of the earlest post-prototype unit.
Due to the rise of the Nazi regime, Breuer moved to London in the 1930s. In London he designed the Long Chair whilst employed by Jack Pritchard at the Isokan company.
He soon moved to New York and set up his own firm in 1941. From the mid-1040s, Breuer's work focused on architecture rather than furniture design.
Iconic buildings designed by Breur during the 1940s, 1950s, 1960s and 1970s include;
Breuer House I
Breuer House II
Whitney Museum of American Art
Grand Central Tower