Royal Mail Stamp Rugs (as seen on Alan Carr: Chatty Man)
Posted 6th March 2013 by Aaron Jones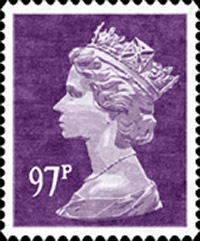 You may remember that late last year I posted about my love for Alan Carr: Chatty Man and how it is my ultimate guilty pleasure for Friday night viewing. In the post, I mentioned that one of the most aesthetically pleasing things about the show, except from the guests, was the outrageous set design- most notably, the 97p Stamp Rug.
Since the post, we have been inundated with people expressing their love for Alan and the funky rug. People are going crazy over the ultimate statement rug- but many are unaware that it is not just the Stamp Rug you see on TV that is available for purchase.
In 2010, the design for a total of ten rugs based upon the famous Machin Royal Mail Stamps were approved and have been in production since then. The designs include favourites such as the 16p Stamp in pink and the 50p Stamp in silver.
My personal favourite is the is the 60p Stamp design which comes in a refreshing but subtle mint colour. Choose your top Stamp Rug from the collection online.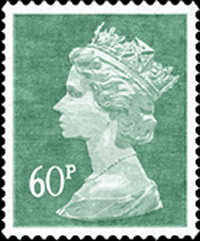 Thankfully, Alan Carr and his fantastic show has returned to our screens- the first episode of the tenth series aired on Friday 1 March. Watch a clip from an old show below...
Don't miss out on your chance to decorate your humble abode with the same flamboyant décor as Alan Carr Buy the 97p Stamp Rug online now!