Verner Panton: Life & Legacy
Posted 13th February 2013 by Aaron Michaels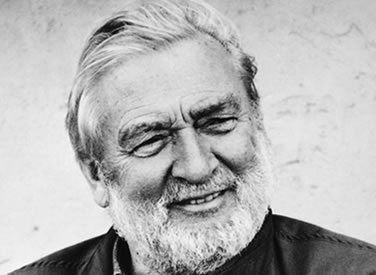 Verner Panton is remembered as one of the most innovative and forward-thinking furniture designers of the 20th-century. He still remains a leading figure in Denmark's interior design industry, nearly 15 years since his death. His funky, futuristic designs will forever be associated with the 1960s, yet are still popular nowadays.
Panton was born in Gentofte, Denmark on 13 February 1926. By the time he was in his early 20s, he had garnered a reputation for his painting- he mostly worked in Odense. He moved into architecture after graduating from the Royal Danish Academy of Art in Copehagen, in 1951.
Panton worked under Arne Jacobsen between 1950 and 1952 at the latter's architectual practice. But Panton soon broke away to form his own design and architectual office- after gaining the reputation as a "enfant terrible".
In the formative years of his office, Panton proposed a number of architectual innovations which included; a collapsible house, the Cardboard House and the Plastic House. However, it was in chair design that the great Dane would go on to make his name.
Towards the end of the 1950s, Panton began experimenting with with chair designs- his work becoming more unconventional, with no legs. In 1960, he created his masterpiece; The Stacking chair, the first single-form injection-moulded plastic chair.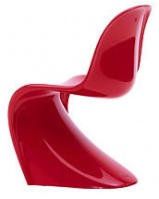 Later in his career Panton experimented with designing entire environments; psychedelic interiors which, along with the Stacking chair, ensured his name was synonymous with the 1960s. He also designed a German boats interior, which is now a museum.
Verner Panton died on 5 September 1998 at the age of 72, in Copenhagen.