Arne Jacobsen: Life & Legacy
Posted 11th February 2013 by Aaron Michaels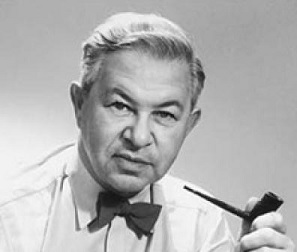 Happy birthday Arne Jacobsen! Today would have been the great man's 111th birthday.
He is remembered for his contribution to architecture and chair design. It could be argued that his greatest achievements were the Egg and Swan Chairs which were designed when he was commissioned to design "the world's first designer hotel", the SAS Royal Hotel.
I have been trawling the internet for contributions to the designer- and come across the video which acts as a short biography of his life and collates images of all his designs. Do enjoy...