97p Stamp Rug on Alan Carr: Chatty Man
Posted 17th December 2012 by Aaron Jones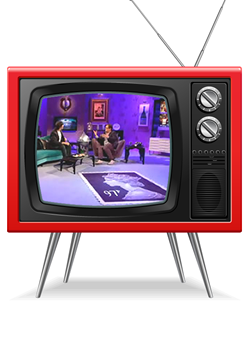 Alan Carr: Chatty Man is now into it's ninth series. I am proud to say it's my guilty pleasure; Alan's micky taking and over-the-top comedy is just hilarious! His unique flamboyance and ability to walk the tightrope of what is acceptable but never overly offend, has become a staple of his show.
It was whilst watching last Friday's episode when I decided to announce my love for the Chatty Man to world. It was also during this episode, specifically when Alan was playing host to Davina McCall, that another fascination was realised. The camera spanned out to show the whole set, and in doing so it showed all the beautiful furnishings- and amongst the wacky sofas and spiralling stairs, it was one thing that grabbed my attention majorly.
There sat in the middle of the room, tying all the other elements of set, was the 97p Stamp Rug!
The 97p Stamp Rug has been part of the show's mise en scene since the early days- and its been capturing my eye since it was first included.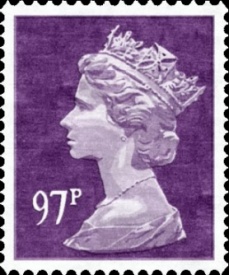 The weird but wonderful piece can be used as either a wall or floor rug. It is made from 100% New Zealand wool and is available in several sizes.
The rug will set you back £765, but I think it's worth it. Can you think of anything better as a statement rug?
It would be cruel to write about the Chatty Man, without including a clip of the show. Below, you will find a clip of his classic interview with the Spice Girls...
Don't miss out on your chance to decorate your humble abode with the same flamboyant décor as Alan Carr Buy the 97p Stamp Rug online now!