Classic Furniture On Screen
Posted 10th December 2012 by Aaron Michaels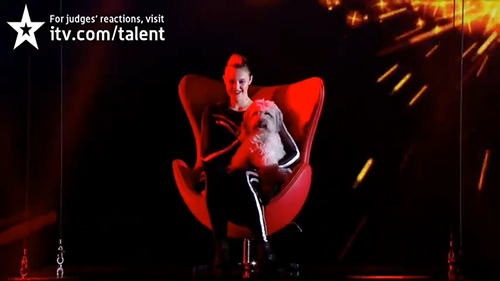 Inspired by the last post about Classic Furniture in Mad Men, I decided to delve into my collection of television series to see if I could spot anymore Classic Furniture. Low and behold, there are numerous of popular television programmes where a Florence Knoll Sofa or a Noguchi Table make an appearance.
Take for instance the Egg Chair on the latest series of Britain's Got Talent, in the main picture!
A guilty pleasure of mine is the revamped Surprise, Surprise series, which is hosted by Holly Willoughby and broadcasted by ITV on Sunday nights. Unfortunately, the first series finished at the end of last month. But fortunately for me, I have taped some of my favourite episodes (how sad!). In the show, the contestants, Holly and celebs all sit upon two Customised Florence Knoll three-seaters!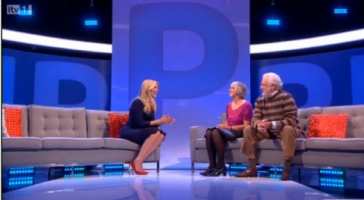 Over the weekend, I was watching colossal amounts of Scrubs re-runs on E4. It struck upon me that the work-based setting for the show made a great place to use some classy and formal furniture. So I kept my eyes peeled in case any Classic pieces popped up on the screen. Sure enough there was- two Eames Office Chairs appear in Dr Cox's apartment!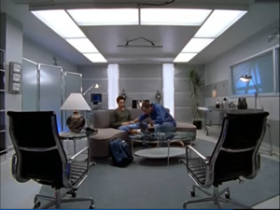 As you would expect, Classic Furniture feature regularly on home-improvement shows such as Grand Designs. Along with this they can be seen in corporate or business-based shows, like Young Apprentice, too. A couple of my favourites are the Custom Ball Chair in Young Apprentice and the Bubble Chair which appears in Grand Designs.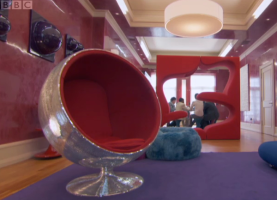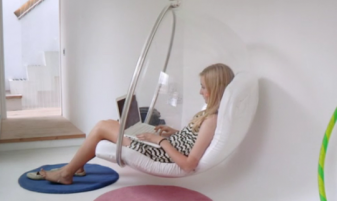 Despite all these great programmes I have been watching, it was a certain advert featuring some Eames Ribbed Low Back Chairs that caught my attention the most. They feature in the hilarious Pepsi Max 'Burnout' advert. Take a look at the advert below, and I dare you not to laugh!